British Standard Commercial Bee Hive Frame Dimensions
The basic Commercial frames are derived from the 'National Major' design of Samuel Simmins, that was a contender for the 'British Standard Frame' in the negotiations during 1882.
Originally the National Major frame was 16" x 10" with a 17 1/2" top bar, but the top bar was reduced the to 17 3/16" and this frame design and the American style box that Simmins designed to suit it, became the British Standard Commercial Hive, but I do not know what date the adoption of it as a British Standard occurred. Sometime around 1889 the 16" x 6" shallow frame was added to the specification for the Commercial hive (it is possible that at that time it was still known as the National Major).
The dimensions given in the drawings below, may not agree, in some of the details, with some manufacturers production, but are those used by Apex Enterprises in their metricated production during the late 1980s and early 1990s.
British Standard Commercial Deep Frame Dimensions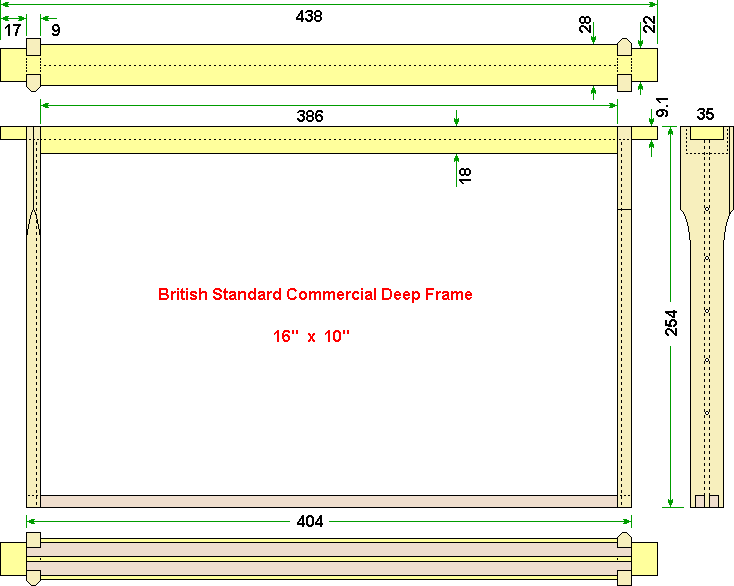 British Standard Commercial Shallow Frame Dimensions