| | British Standard SMITH Bee Hive Frame sides |
| --- | --- |
Wooden side bar components for making bee hive frames to the British Standard Smith Specification.
Wiring Holes are 1.5 mm Dia. Tolerances are ± 0.1 mm
Material... Most softwoods are suitable.
Only self spacing types are suitable in this type of hive as the short lugs preclude the proper use of plastic or metal ends. Castellated spacers may be used in supers.
Smith Shallow Side Bars
Smith Deep Side Bars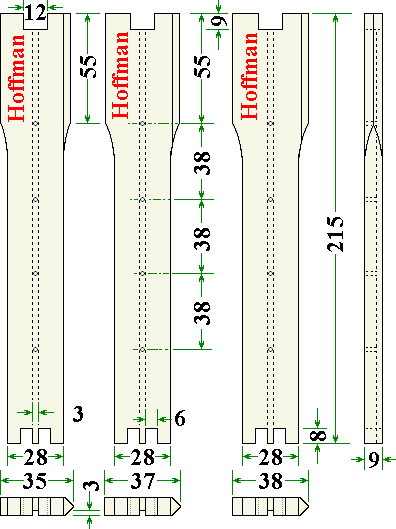 Smith Extra Deep 14" x 12" Side Bars
Hoffman self spacing type only.
Written... Summer 2000, Upgraded... 26 October 2005,