Beekeeping Magazines
that are published in UK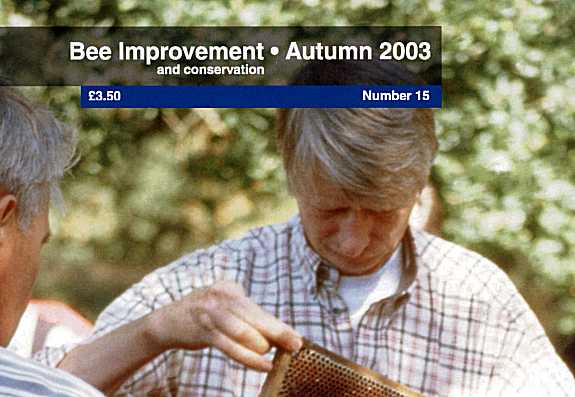 Bee Improvement
Published by BIBBA and is available free of charge to members. Further details on This Link.
The magazine title is always superimposed on part of the cover picture as shown at right.

Beekeepers Quarterly...& Bee Biz...
Northern Bee Books... Scout Bottom Farm, Mytholmroyd, Hebden Bridge, West Yorkshire. HX7 5JS,
phone: 01422 882751, fax: 01422 886157, Email: sales@beedata.com
A link is now available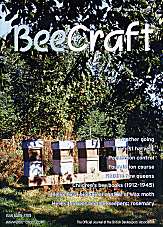 Bee Craft
Subscription details are available on the BeeCraft web page, as yet they do not include electronic money payment, but if you are prepared to take the risks, you can use a credit card..
(Watch out for the peculiar non scrolling frameset, you may need to set your screen resolution to larger than 800 x 600 in order to see all of the menu at the left side.)
An Beachaire... (The Irish Beekeeper)
The picture above is a facsimile of the Heading used on the An Beachaire magazine, this magazine is published on A5 format and is the official organ of the FIBKA.
The Hon. Manager, Mr David Lee, Scart, Kildorrery, Co Cork, Ireland
Email davidleej@eircom.net
Beekeepers News
E.H. THORNE (Beehives) LTD Beehive Works, Wragby, Market Rasen, Lincolnshire. LN8 5LA
phone: 01673 858555, fax: 01673 857004, Email: sales@thorne.co.uk
This edition stems from 1982 it contains a list of Thorne's agents and has editorial content on just over 50% of pages.
This magazine has now ceased publication, the last issue being September 2003.