We operate on two sites:-
In the past we have held Winter Meetings in the upstairs function room at The Cricketers Public House on Grace Road in Leicester and still use this room for some of our committee (trustees) meetings.
However currently our Winter Meetings are held on the first Monday of the month, mostly lectures, at the Knighton Parish Centre...

Church Lane, Knighton, Leicester, LE2 3WG

October through to April.

The picture at right depicts Dave Cushman lecturing on the occasion that we used the facilities at the National Space Centre to demonstrate the uses of 'computers in beekeeping'.
For the summer we operate every Tuesday evening, 7.30 ish, beginning of April til end of July, at Brooksby Bee Yard (on A607) just north of Rearsby...
The maps and diagrams may take a few seconds to load...
Map showing how to reach Brooksby Bee Yard...(curtesy O.S.)
Map for Winter Meetings at the Knighton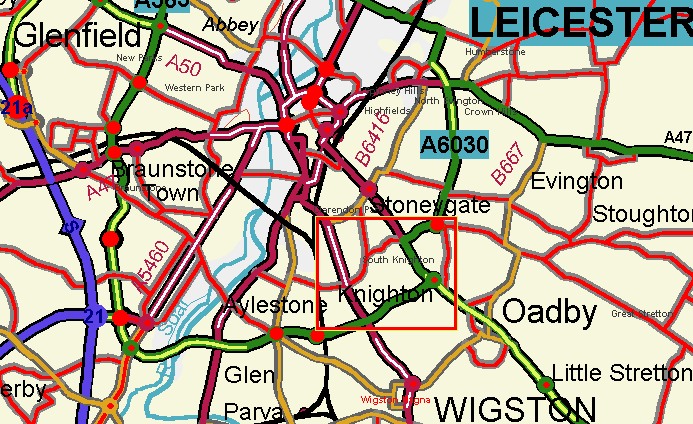 Visitors are always made welcome
Various demonstrations are staged at various shows and events. These often involve kitting the children out with bee suits and then teaching them at first hand on a hive of bees that is contained in our special 'bee proof' tent that has observation panels in the sides so that onlooker may view without the possibility of being stung.

The picture at right shows a couple of young 'would be' beekeepers being shown what to do at first hand by Graham Law.

Contact Information:-

| | | |
| --- | --- | --- |
| Phone: | | 0116 2107215 |
| Postal address: | | Walnut Lodge, Park Lane, Walton, Leicester, LE17 5RQ |
| Email: | | lrbk.assoc@ntlworld.com |
Conceived... January 2001, This version... 25 June 2002, Code Revised... 06 October 2003, Upgraded... 31 December 2004, Further Upgraded... 30 December 2005,